Welcome!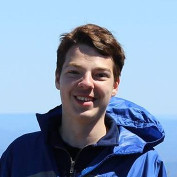 Hi, my name is Richard Bimmer and I am a college student studying Computer science at James Madison University. This site is my blog and a repository for most of my projects. Here I mostly post about issues or ideas relating to what I have been working on lately. I am primarily interested in backend web development, but I have also recently dabbled into some frontend work and static websites (like this one). The source code to most of my projects in available on my Github.
Recent Posts
Static sites are becoming much more common now and are quite simple to make, particularly with the help of a static site generator like Jekyll. They are also cheaper to...

So I wanted to write an article about an issue tracker I have been using called FlySpray. When I created UltimateBackpacks I wanted people to easily be able to post...

When I started college I figured it was important to get a good laptop, up until that point I had just been using my desktop. I was interested in getting...